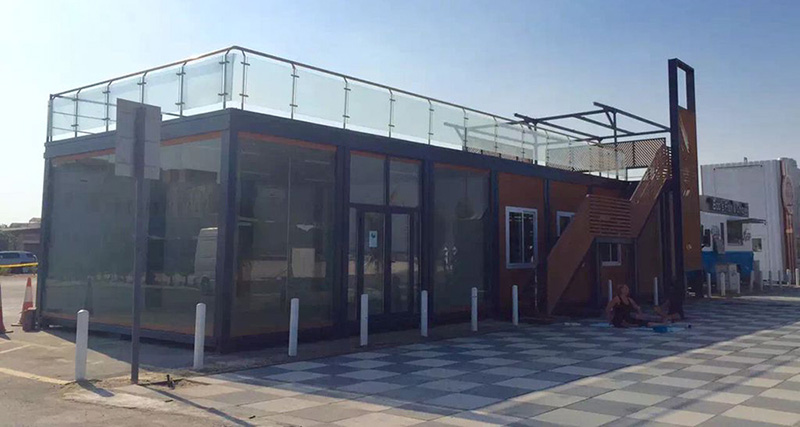 Container House is a kind of modular building which is based on steel structure frame and lightweight wall panel system. This house consists of the top structure, bottom structure, Column and exchangeable wall panels. The materials can be flat-packaged, which is convenient for land and sea transportation. This product can be used as office, accommodation, restaurant, bathroom, and the combination of large space to meet the requirements of construction site camp house, field operations camp house, municipal housing, and all kinds of commercial housing. It is currently widely used in Europe, South America, Africa, Middle East and other regions.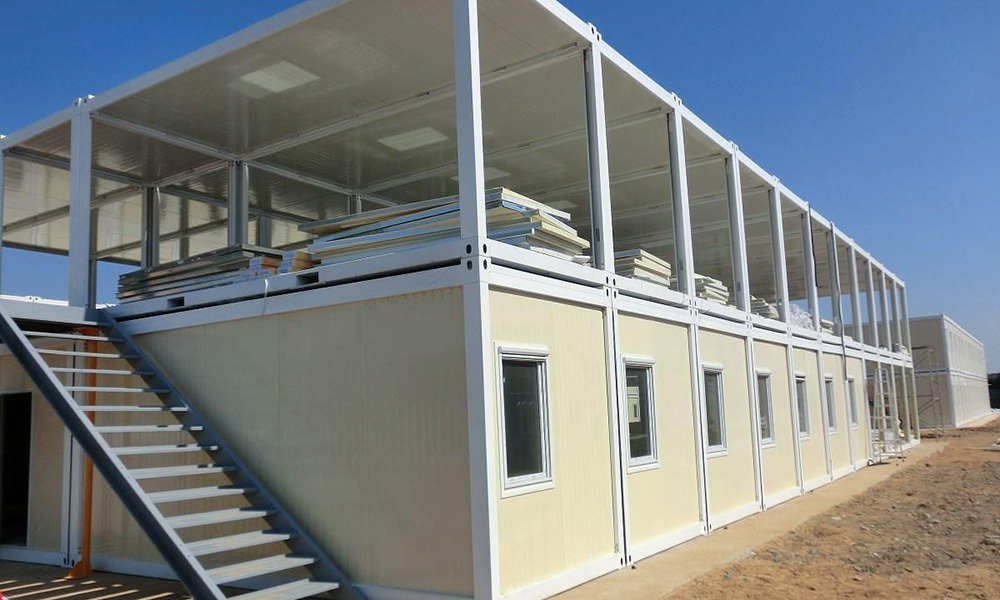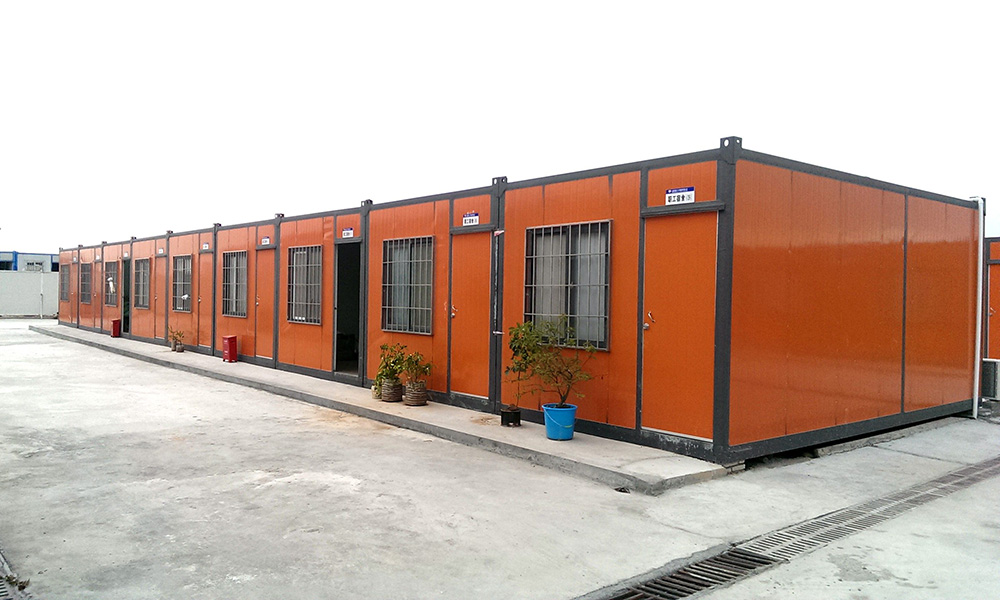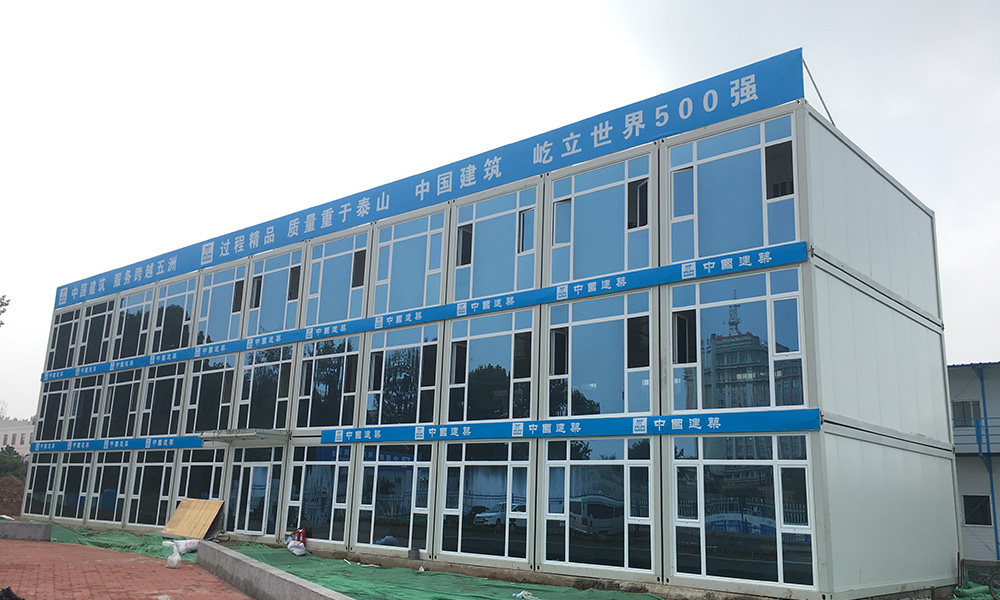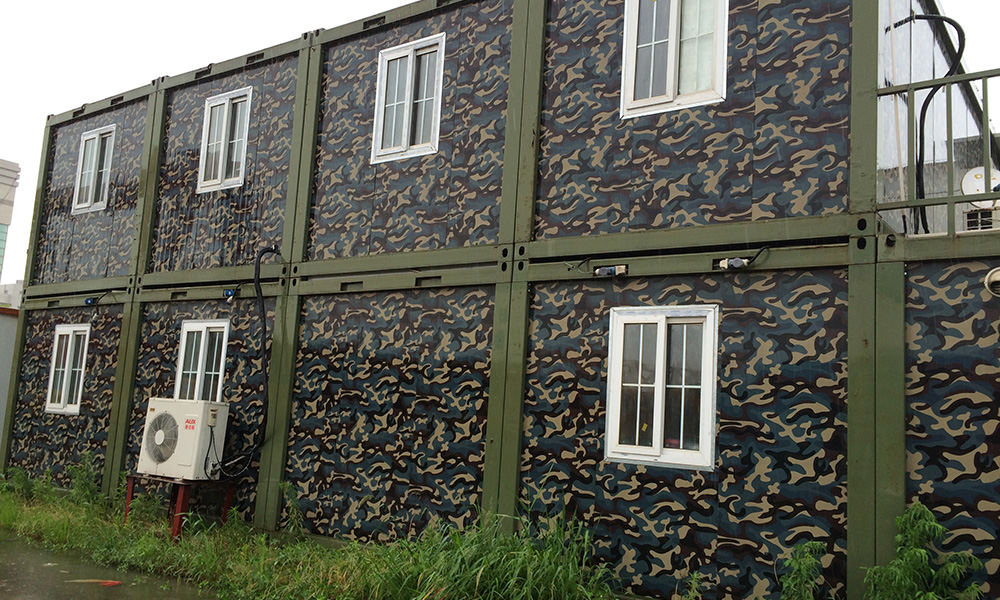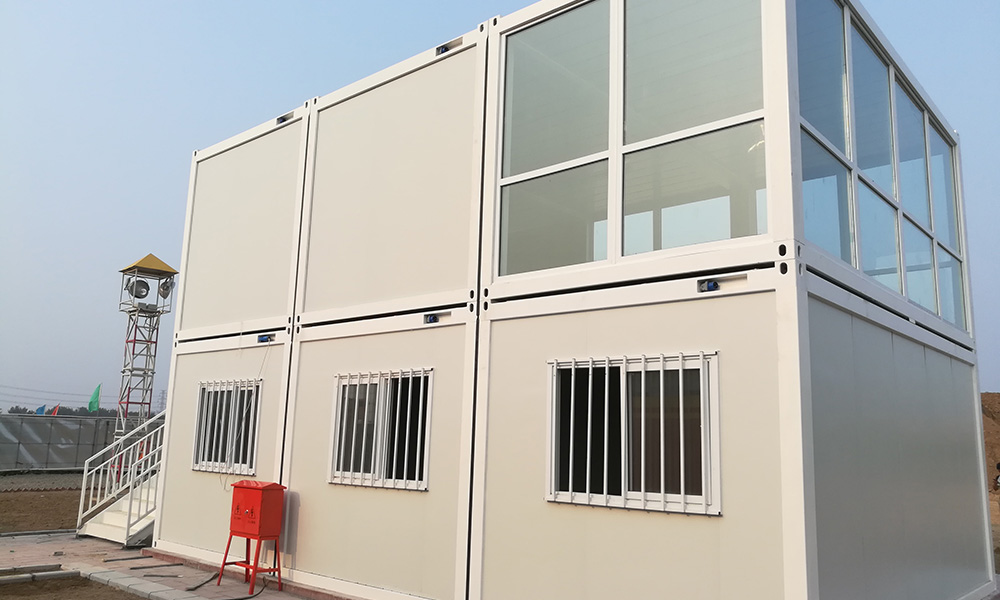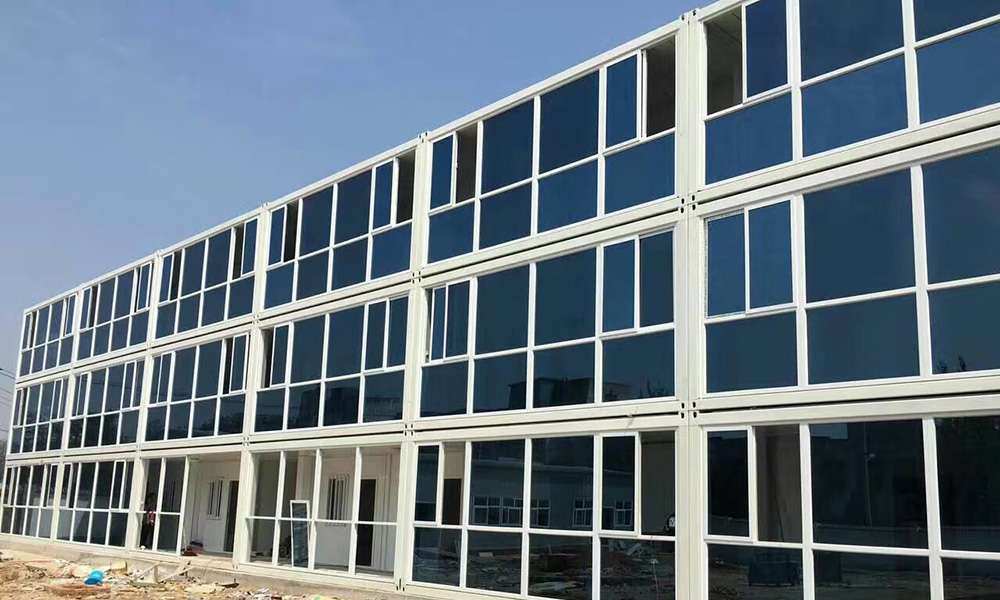 Features:
Combined packaging, low transportation costs --- four containers can be flat-combined packaged, which can greatly save logistics and transportation costs.
Fast installation, High construction speed --- 4 people averagely need 3 hours to complete a single container house installation. It can also be moved wholly after finishing, which is convenient and quick.
Flexible combination, wide applications --- It can be used in only one single container, and also can be combined by 3 layers. It can meet the requirements of customers from various fields for multi-purposes.
Fully furnished, comfort and beautiful indoor and outdoor --- It can also be equipped with roof, corridor, canopy, stairs, bathroom, furniture, etc, which can not only make the appearance elegant, but also the make the interior fancy and comfort.
Safe and durable, long lifetime --- The lifetime of house is more than 15 years. With excellent quality,it can withstand 8grade earthquake, and 11 grade wind.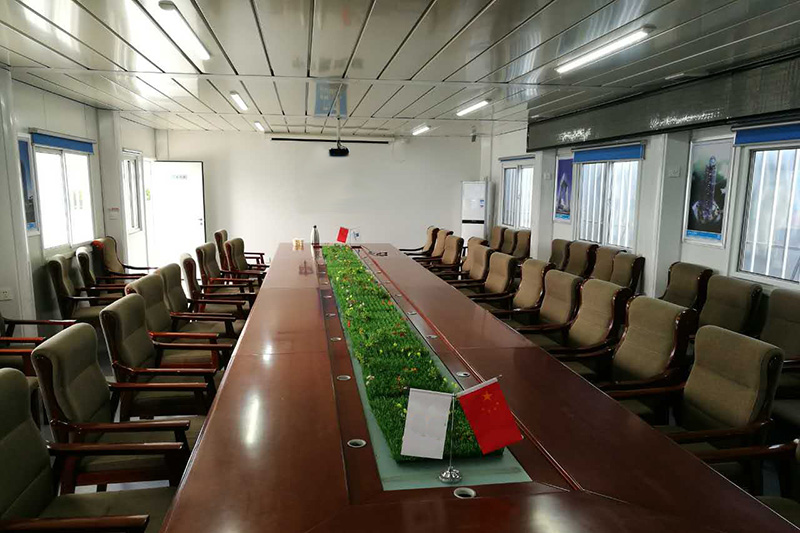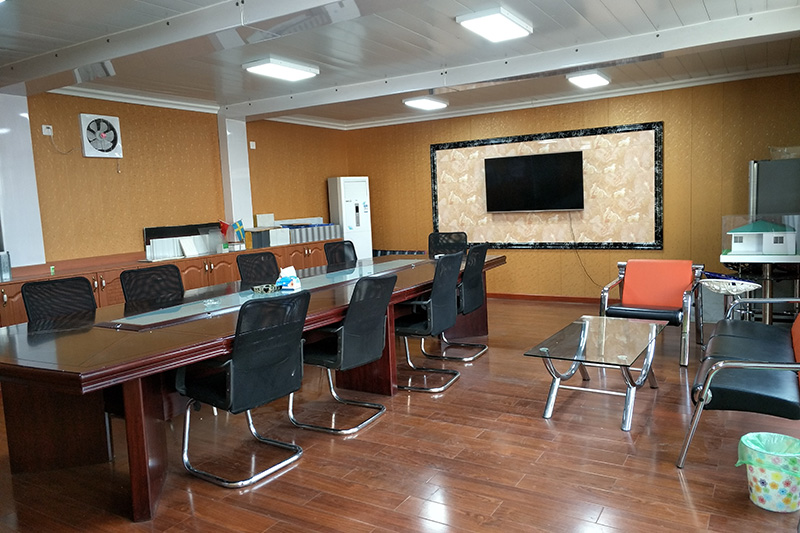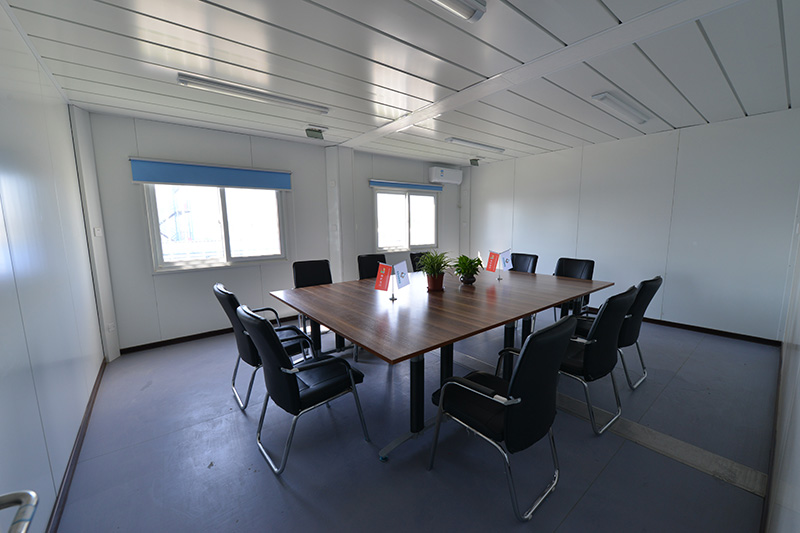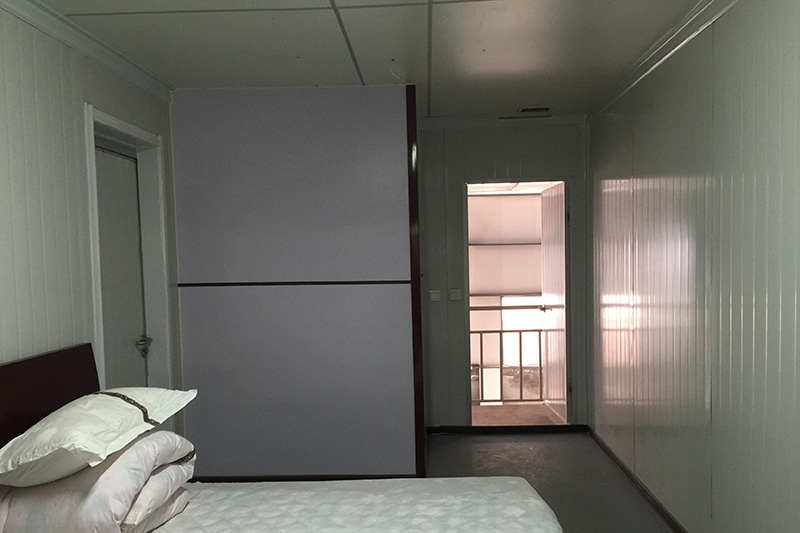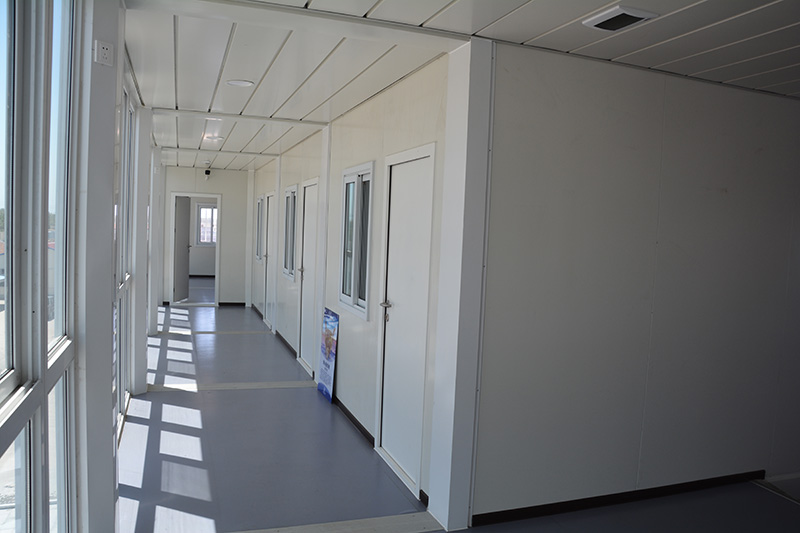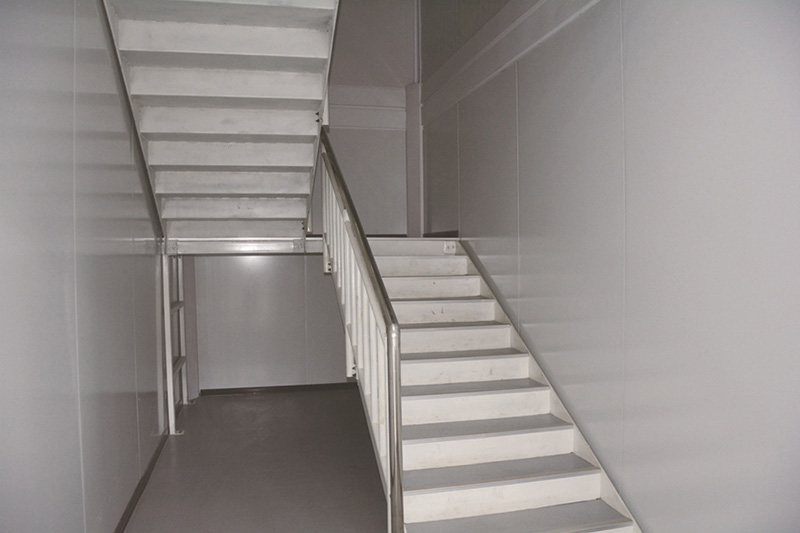 Product Structure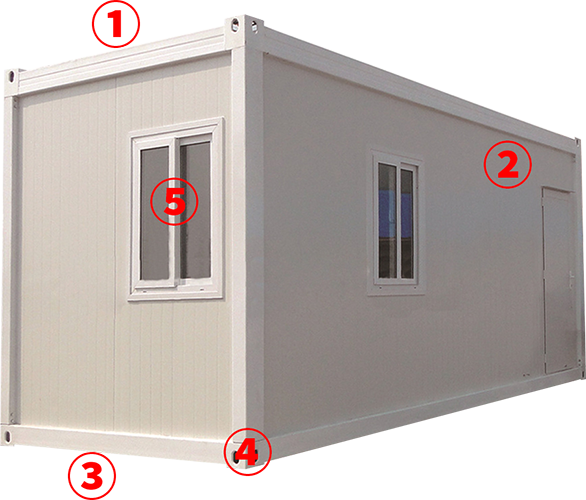 1. Top structure --- the edge of the structure and the end beam are molded by 3.5mm thickness Q235B steel, and welded into a frame together with the top corner fittings. The outside panel of roof adopts 0.5mm color coated steel plate , and it was joined up with edge of top structure and end beam.
2. Wall Panel --- Wall panels adopts 75mm rock wool sandwich panels (60mm rock wool sandwich panels or chipboard as internal wall decoration is alternative, etc.), The thickness of inside and outside color steel plate is not less than 0.5mm (optional thickness).
3. Bottom structure --- the edge of the structure and the end beam are molded by 3.5mm thickness Q235B steel, and welded into a frame together with the bottom corner fittings. Meanwhile, setting a local protrusions in the location of top flange plate on beam section, through which achieving the waterproof role.
4. Corner column --- column are cold roll formed with 3.5mm thickness steel plate, and are connected with top and bottom structure through the high-strength bolts, which are through the Dacromet treatment to prevent rust.
5. Doors and windows --- door is aluminum alloy side-hung door (optional steel door), There is insulation core material inside of the door. The window is PVC sliding window (aluminum sliding window, Inward tilt-turn windows are alternatives).
Cross-sectional View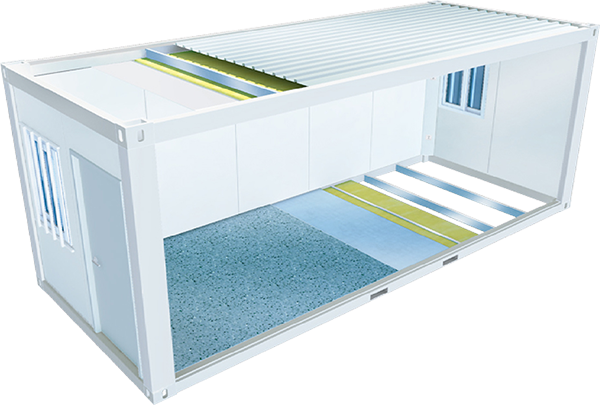 Project Name
Product specifications
6055(L)*2435(W)*2896(H)mm
6055(L)*3000(W)*2896(H)mm
Structure performance
Floor live load
2.0 kN/m2
Roof live load
1.0 kN/m2
Wind resistance
11 grade (wind speed 32.6m/s, basic wind pressure 8 grade)
Seismic performance
8 grace
Allowed stacking layers
3 layers
Fireproof grade can be
According to the different material, fire rating of A-class (nonflammable level) or B2 (flame retardant)
Insulation performance
Roofing
50mm、75mm、100mm、150mm Sandwich panel (Glasswool、EPS、Rockwool)
Wall boby
Lifetime
30 Years
Installation procedure of Container House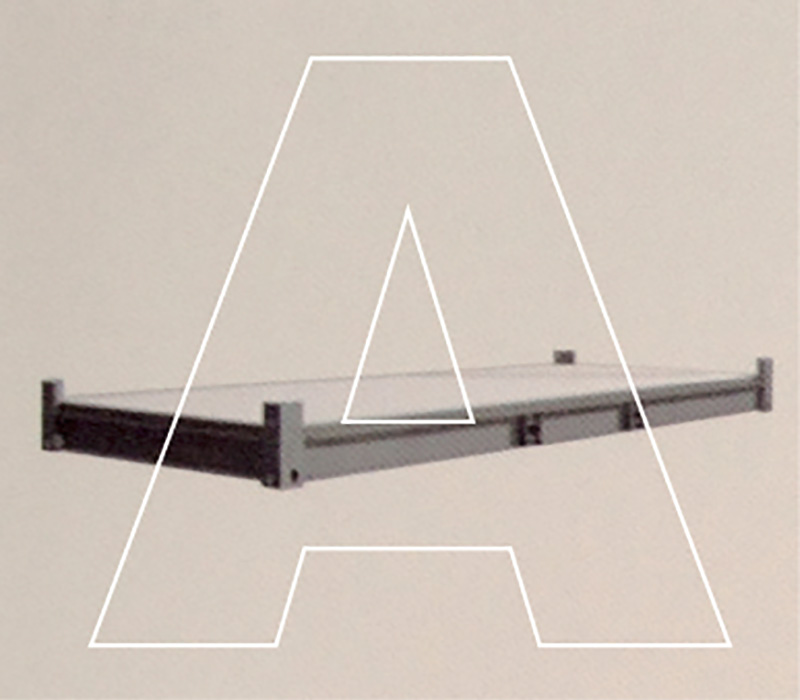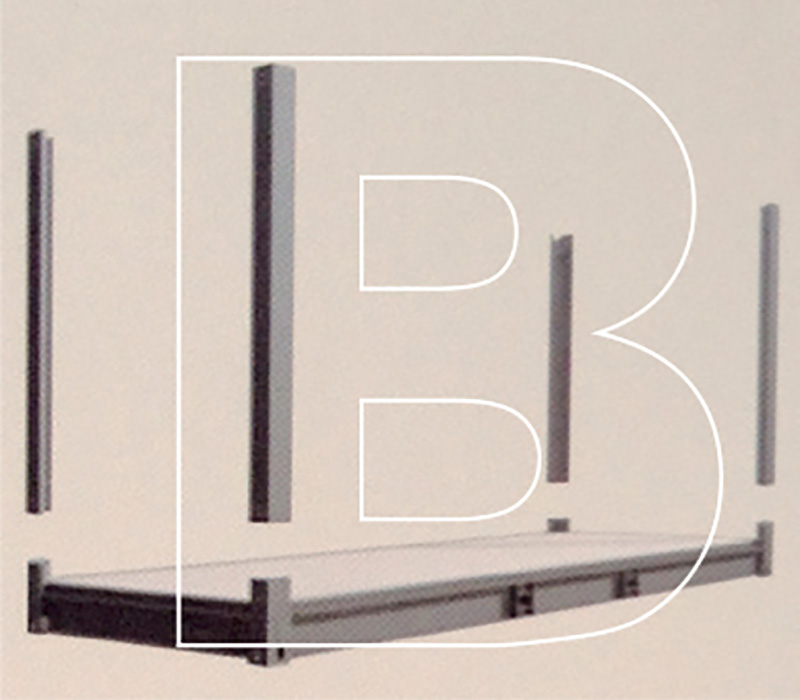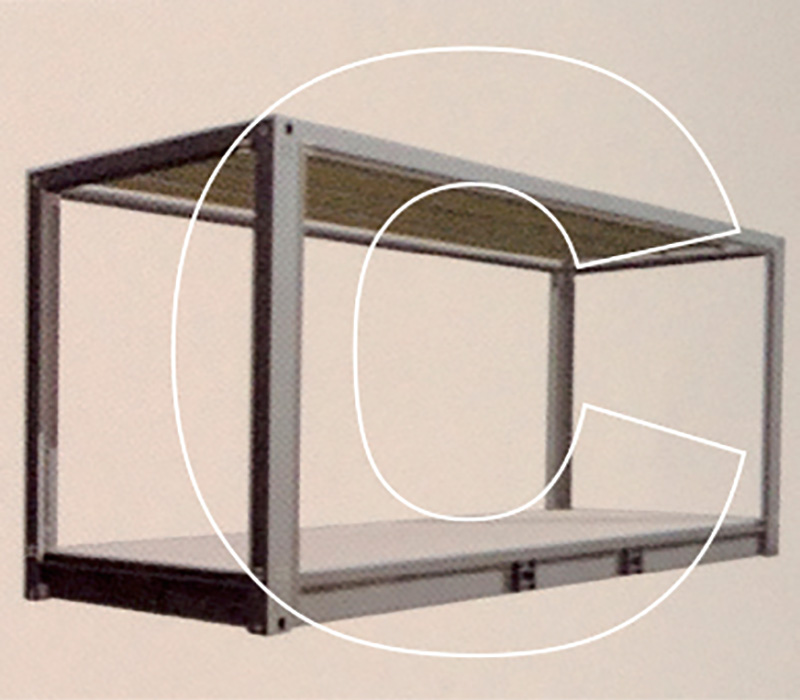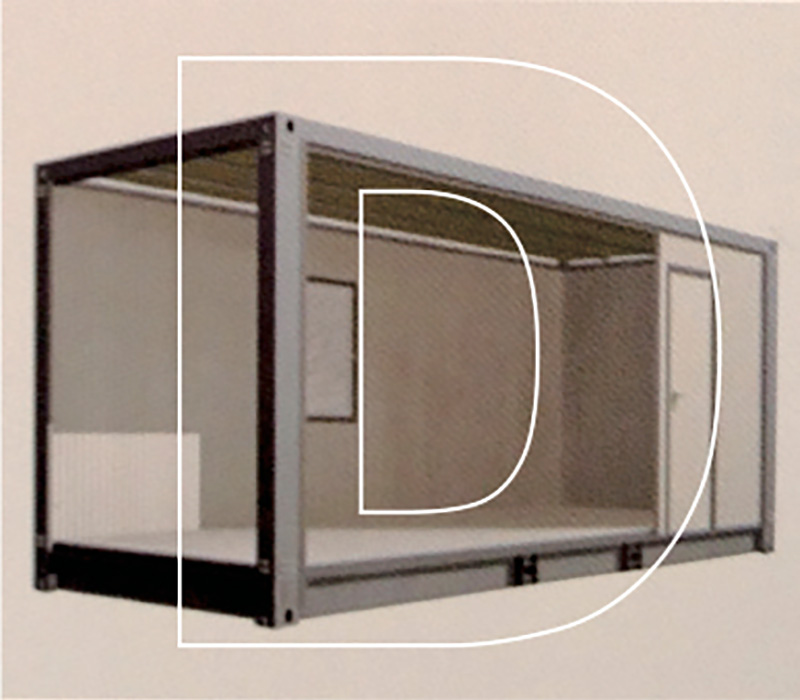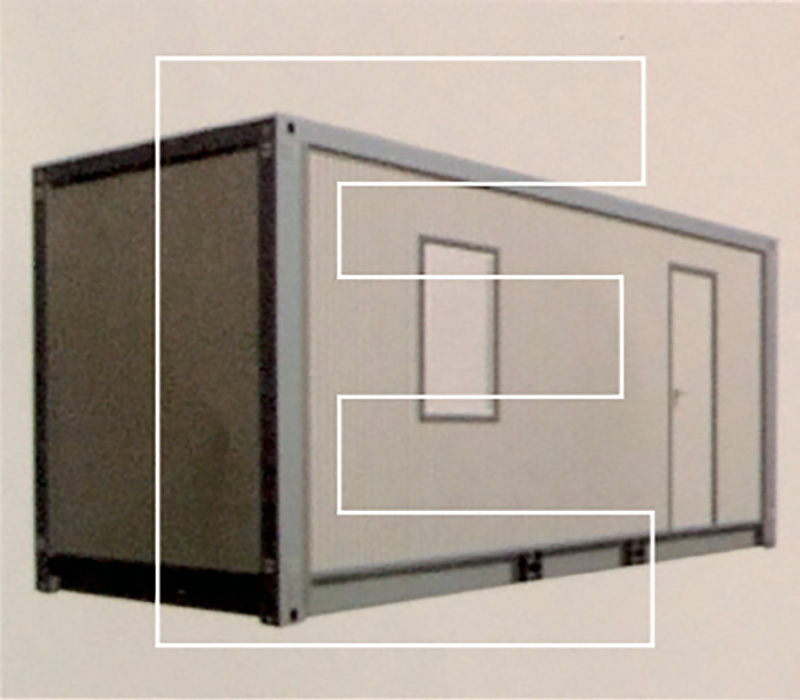 Container House Case