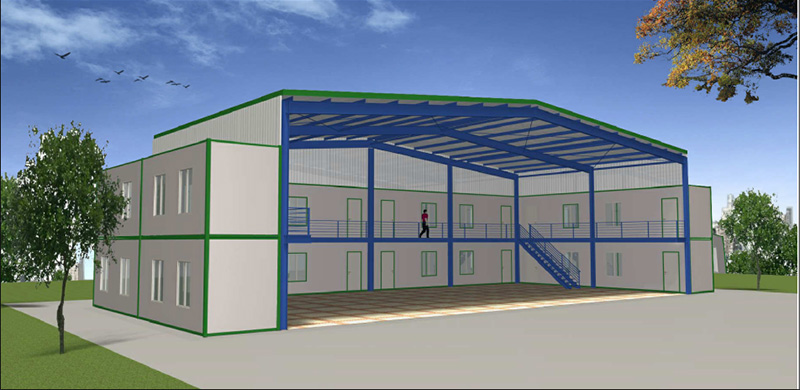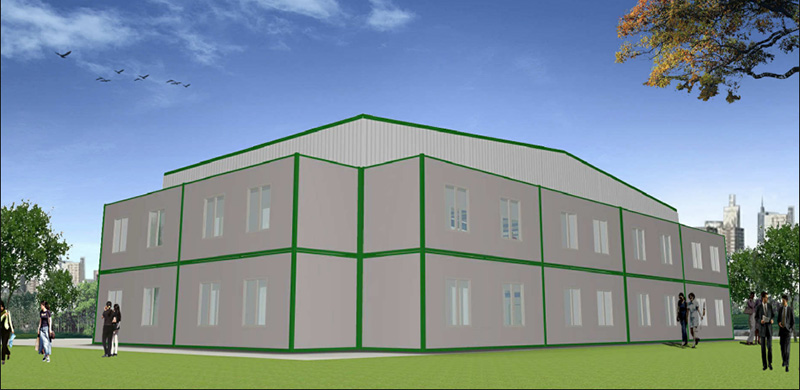 Project Name:
Container Office in Ghana Electrical Factory
Background:
As we all know, the electrical factory is far away from central city. The traditional construction will take a lot of time and cost a lot. So in order to save time and cost, our customer choose to build prefab apartment.
Basic Information:
they totally have 2 sets such building(32 containers) One set consists of two parts, Container office and steel structure shed for car parking.The whole design is rectangle with front side open.It totally has 16 container houses, 8 in the first layer and 8 in the second layer.Among them, there are office for 2 people, office for 4 people, washroom, as well as inspection room with glass wall.
Our Advantage:
1. We finish production of this project within 1 month. It totally has 2 units.
2. We assist our customer for Loading and custom declaration as well as shipping forwarder.
3. The installation takes 20 days, we supply detailed layout drawing as well as video. And we supply the 24 hour service during the progress of installation.
4. Our engineer make a very accurate calculation between connection, so all the installation process is very fluent, and the building is connected perfectly without any connections gaps.
5. We also assist our customer to buy the furniture, such as sofa, table, chair,AC,washroom equipment, etc.We also equip the water and electrical system based in Ghana standard.