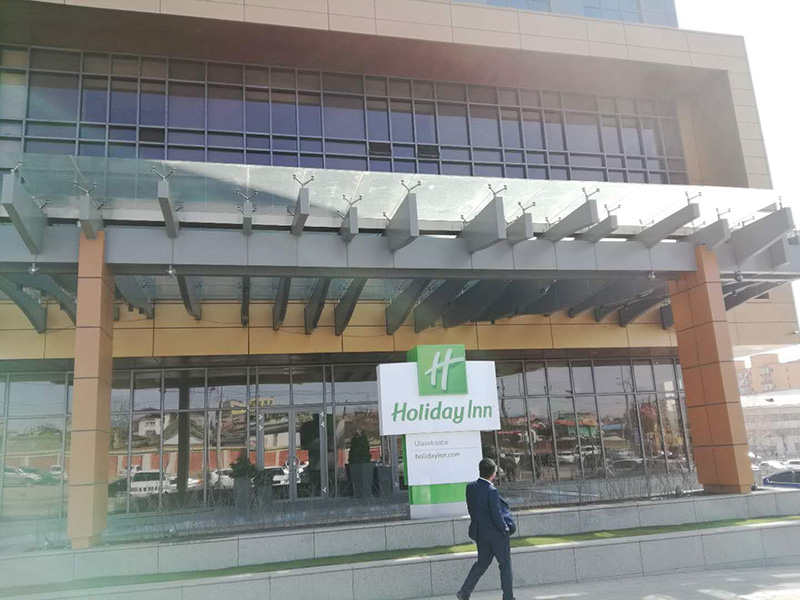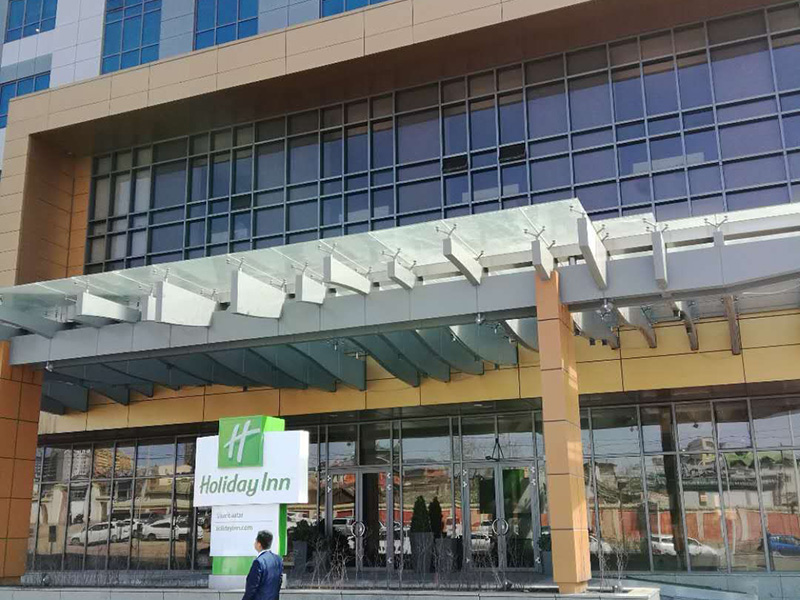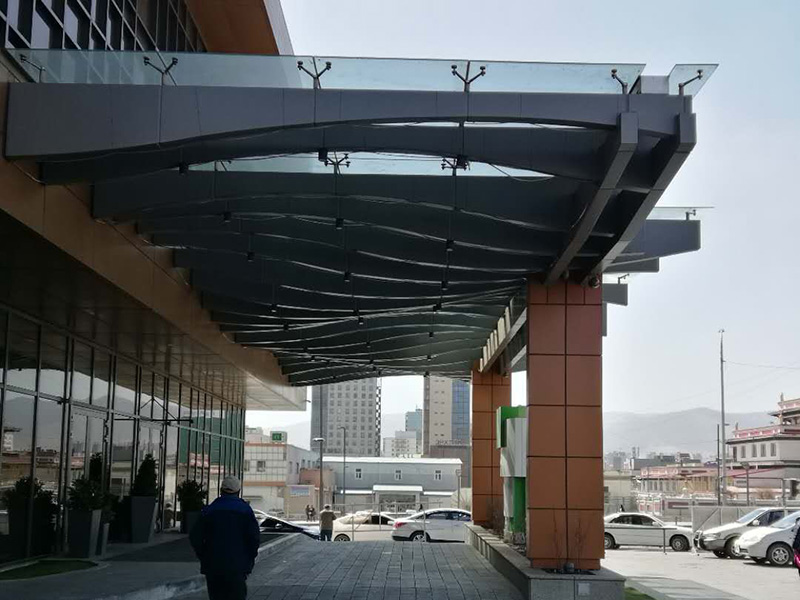 Project Name:
Mongolian Holiday Hotel steel structure glass canopy project
Project Introduction:
Mongolian Ulaanbaatar Holiday Hotel canopy is made of steel structure, tempered glass and 3mm thick aluminum alloy molding plate. The shape is individual and the quality is stable. Our company dispatched an engineer to Ulaanbaatar for technical guidance and it was completed by local Mongolian workers. The construction period was 15 days, which guaranteed the smooth opening of the Mongolian Holiday Hotel on time.