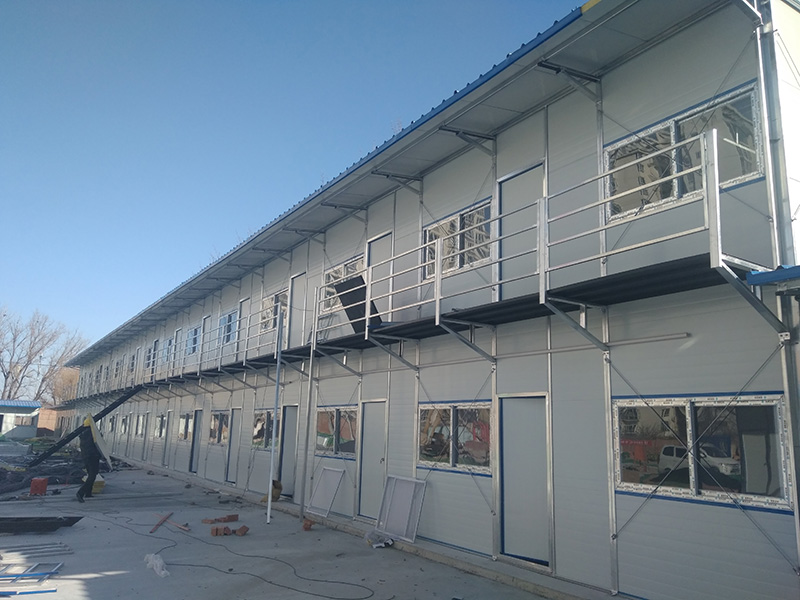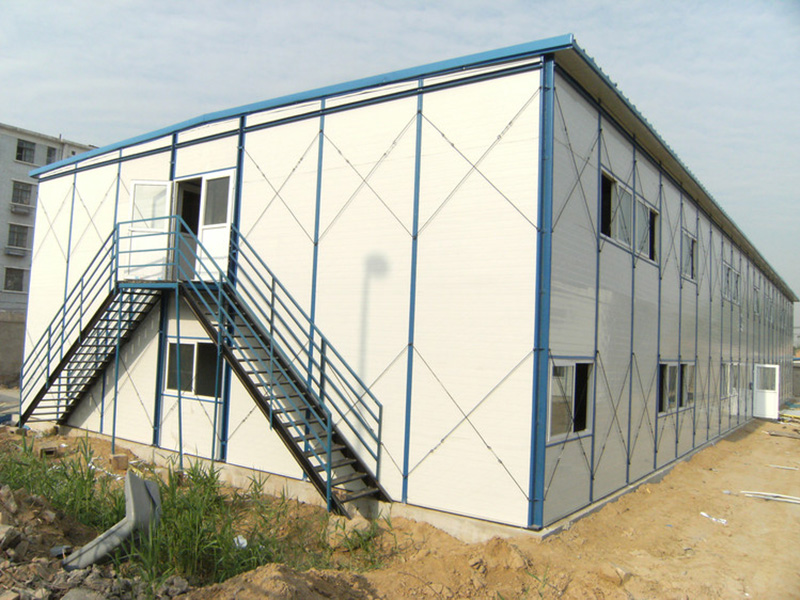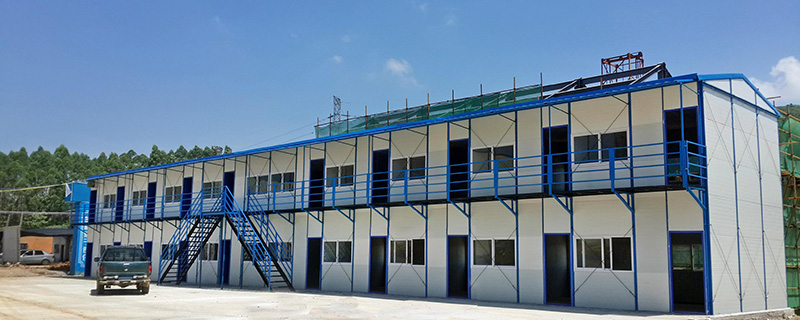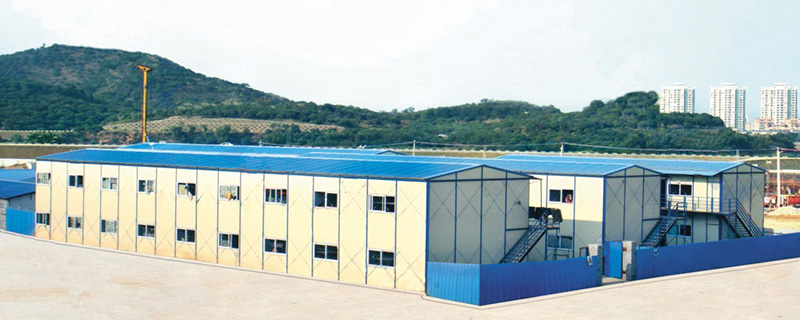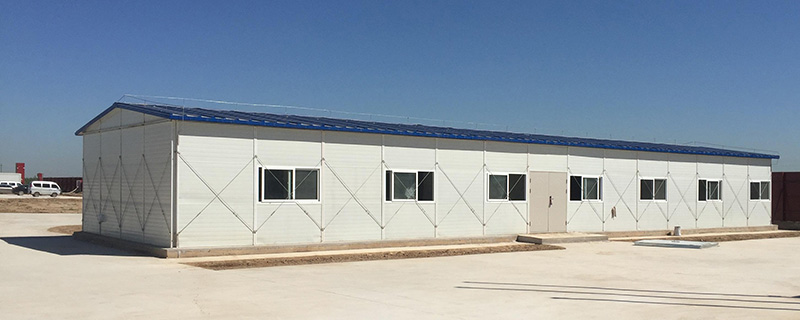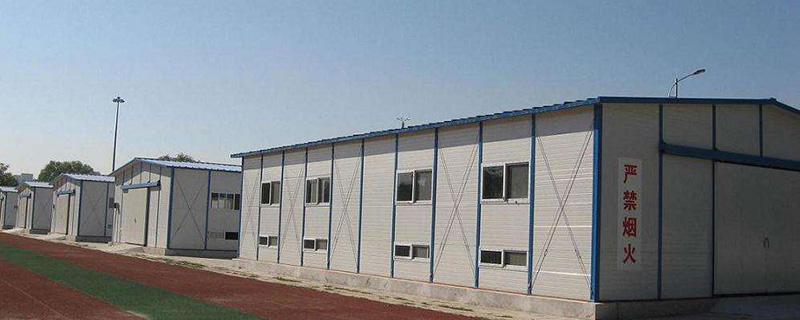 K-type Prefab House Features:
1. The modulus houses are the most economical one for middle-size accommodation, office, temporary storage. The layout is flexible with span from 5m-18m and length of 1.82m(1K=1.82m) as standard expansion module.
2. The stable frame-shear wall structure of houses is worked by unique structure system, superior wind resistance, cold-formed thin-walled steel structure, cross layout, flexible cable, lateral wall panel arrangement.
3. This house is one of the fastest installation temporary houses. Four people can install 80m2 each day. A 40ft HQ shipping container can ship about 200 square meters(construction area). This transportation is economical.
4. This house is one of the best dismantling performance temporaryhouse. It can disassemble 10times. Builing technology:one layer, tow layers and three layers.
Wide-range in application:
Can be used as a large number of buildings, railways, highways, water, oil, commerce, tourism and military offices, conference rooms, command, dormitories, warehouses, shops and a variety of temporary buildings.
House Type
WJL Modular House
Sort
Item
Specification
Dimension
Length
n*M+160(n=4,5,6)M is the prefab unit1M=1820mm
Width
n*M+160(n=3,4,5,)M is the prefab unit1M=1820mm
Height of Eave/Ridge
Standard5772mm/8652mm
Inner Net Height
Groud floor2455mm;First floor2700mm
Standard Accessory
Stair
Steel frame stair, decorative wooden floor, stainless steel railing
Storey flooring
Steel frame with wood
Wall Panel
50mm thickness Color steel sandwich panel, color:gray or white
Roof Panel
75mm thickness Color steel sandwich panel
Door
Plastic steel door, decorative wooden door, stainless steel door
Window
PVC window or aluminum window
Optional Accessory
Ceiling
Mineral wool acoustic panel ceiling or plasterboard ceiling
Partition
Color steel sandwich panel or Light steel keel plasterboard
Flooring
Wooden floor, floor tiles, PVC floor or carpet
Water Supply and Drainage
It can be designed and constructured by us
Electricity
It can be designed and installed by us
Resistance
Live Load
50kg/m2
Wind Resistence
30m/second
Fire-proof
B1 grade (apyous material)
Earthquake Resistence
9 grade
K-type Prefab House Case